Welcome to the Hull of a Race e-Store

With the help of Tri-City Sports Hull of a Race is now offering our online e-Store.
Check out the fine apparel and accessories for sale. The funds raised by the sale of these items goes to Parkinson's Research.
Pictured here

is the official 2022 Hull of a Race shirt.
You can visit our e-Store here Online e-Store or scan the following QR Code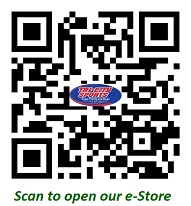 e-Store hosted by: Tri-City Sports